Bags are women's most favorite and useful accessories. Brands like Cerruti 1881 ensure that every woman of all ages and with different taste have enough stylish bags in her collection for every purpose and occasion. A much reputed and popular brand, Cerruti 1881 was founded by Nino Cerruti, who took over his family business. He brought vision and his keen expertise in textile production procedures into the brand. Nino also emphasized on bespoke tailoring at a time when it was not in trend. Over the years, the brand grew larger and started making a permanent place in the hearts of fashion lovers all over the world. The Cerruti 1881 bag collection is, in fact, one of the best that you can get out there.
Here's a quick glance at some of the most popular and tempting Cerruti bags for women, as available at Dynacart.
The Giallo Yellow Crossbody Bag for Women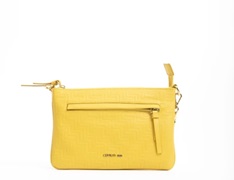 Bags from Cerruti 1881 are something women die for and this Gialo yellow crossbody bag is a multipurpose accessory that is also fashionable enough to be flaunted. The color, the cut out, the design, everything comes together to create a unique piece that will definitely get you appreciated for your taste in bags.
The Bordeaux Clutch Bag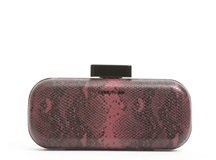 If you are looking for a bag that you can carry to the most formal of occasions and gatherings, then don't miss out this Bordeaux clutch bag that comes in a briefcase like design. Made in brown leather, it looks absolutely sophisticated and is spacious enough to accommodate your important stuffs. You can hold it in your hand or sling it by your shoulders using a thin golden strap that accompanies the bag. This clutch bag goes extremely well with all kinds of formal dresses especially shirt and trousers.
The Tortora Taupe Clutch Bag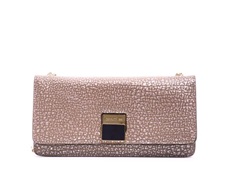 This one is just the opposite of what the Boreaux clutch bag. This Tortora Taupe clutch bag is what you look for carrying in an occasion where you dress up and look gorgeous. The design of the bag has a sparkle to it, making the clutch bag perfect to be paired with a golden glittery dress. All Cerruti bags have a robust make that ensure their longevity and this bag is no exception.
The Tortora Taupe Shoulder Bag for Women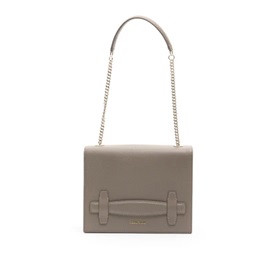 If you are looking for a smaller bag that is more stylish than functional, then do take a look at this Tortora Taupe shoulder bag for women from Cerruti 1881. As you can see, the bag comes with a minimalist design and a thin shoulder strap. It will complement your sophisticated dress and turn heads around in any party of gathering.
With Dynacart, you can often find a Cerruti bag for sale with lucrative discounts on the brand itself. So, visit Dynacart and browse the Cerruti page to keep shopping and adding uniqueness to your wardrobe.