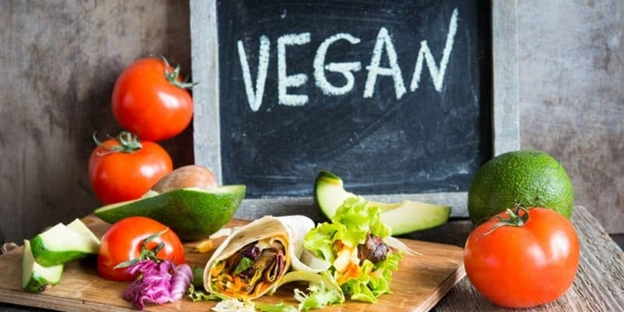 Giving a gift is a chance to express our hearts and souls truly. However, shopping for gifts for our vegan friends and loved ones is not always easy. Animal products have a way to slip in where you might least expect them. If you are worried about what gifts to get for the vegan foodies in your life, then your worry ends here! With Christmas just around the corner, we have prepared a list of 11 unique gift ideas for vegans.
Organic Dates
This gift is for ideal for someone who is health conscious but fond of sweet delights. Globally celebrated as the new 'natural' superfood, dates are rich in various nutrients, fibre, and antioxidants and server as a great gift idea for multiple occasions. A gift box packed with delicious organic dates will provide a healthy boost to your friend's diet.
Snack Box
The perfect present for that foodie friend who loves binge eating. Here's a selection of the finest sweet and savoury vegan snacks on the market. From avocado chips to hummus crackers, your foodie friend will be delighted to receive a monthly subscription of the Snack Box delivered at their doorstep.
Cheese Kit
You'd be surprised at the number of vegans admitting that cheese is the only thing they miss! We found a fantastic Vegan Cheese Kit that helps you prepare Italian style cheese right at home. With this kit, your buddy will be churning out delicious Mozzarella, Halloumi, Cream Cheese, Mascarpone, Ricotta and Feta in no time.
Herb Garden Starter
For the go-getter vegan who would love to try a hand at gardening, here's a gift that includes everything to grow an indoor organic herb garden. This DIY kit can be used to cultivate 5 beautiful organic herbs in the kitchen.
Spice Set
A foodie always has a spice cupboard that is well stocked. But not all the spices included in this global salt and spice set are likely to be found in even the best stocked cupboard. This package includes 6 flavours each of hot sauces and gourmet salts that are enough to spice up any meal.
Baking Cookbook
If you don't really know that much about the person for whom you are buying, go for something easy like a bestselling cookbook that features easy plant-based recipes. Your friend or loved one will be thrilled to receive such a useful gift and even get inspired for Christmas dinner ideas.
Chocolate Truffles
Who can say 'no' to chocolates? And because someone is vegan, it doesn't mean that they have to skip everything. If your vegan friend has a sweet tooth, then get them these handmade dairy-free, organic chocolate truffles.
Fruit Basket
Anyone who dislikes green veggies, will still appreciate the gift of natural fruits. The ideal present for those who enjoy eating garden-fresh foods, this fruit basket is hand-packed with an assortment of premium fruits and dried fruits.
Gourmet Cookies
Perfect for those who have an innate love for baked goodies, here is a combination of delish treats! A towering set of gourmet cookies – free from gluten as well as dairy, is more than enough to demonstrate your thoughtfulness in picking this gift.
Yogurt Kit
Like cheese, yogurt may be something else that a vegan might be missing from their dairy days. Although there are numerous plant-based yogurt options in the market, but there is nothing like making it by yourself. With this yogurt kit, your friend will also receive an e-book containing multiple recipes, articles and how-to yogurt-making videos.
Homemade Veggie Meal
Prepare a wholesome vegan meal at home with protein-rich grains and fresh colourful veggies. The remarkable thing about making a meal for your friend, is that nothing has to be perfect. The 'homemade' process further strengthens the bond with the person you will be sharing the meal with.