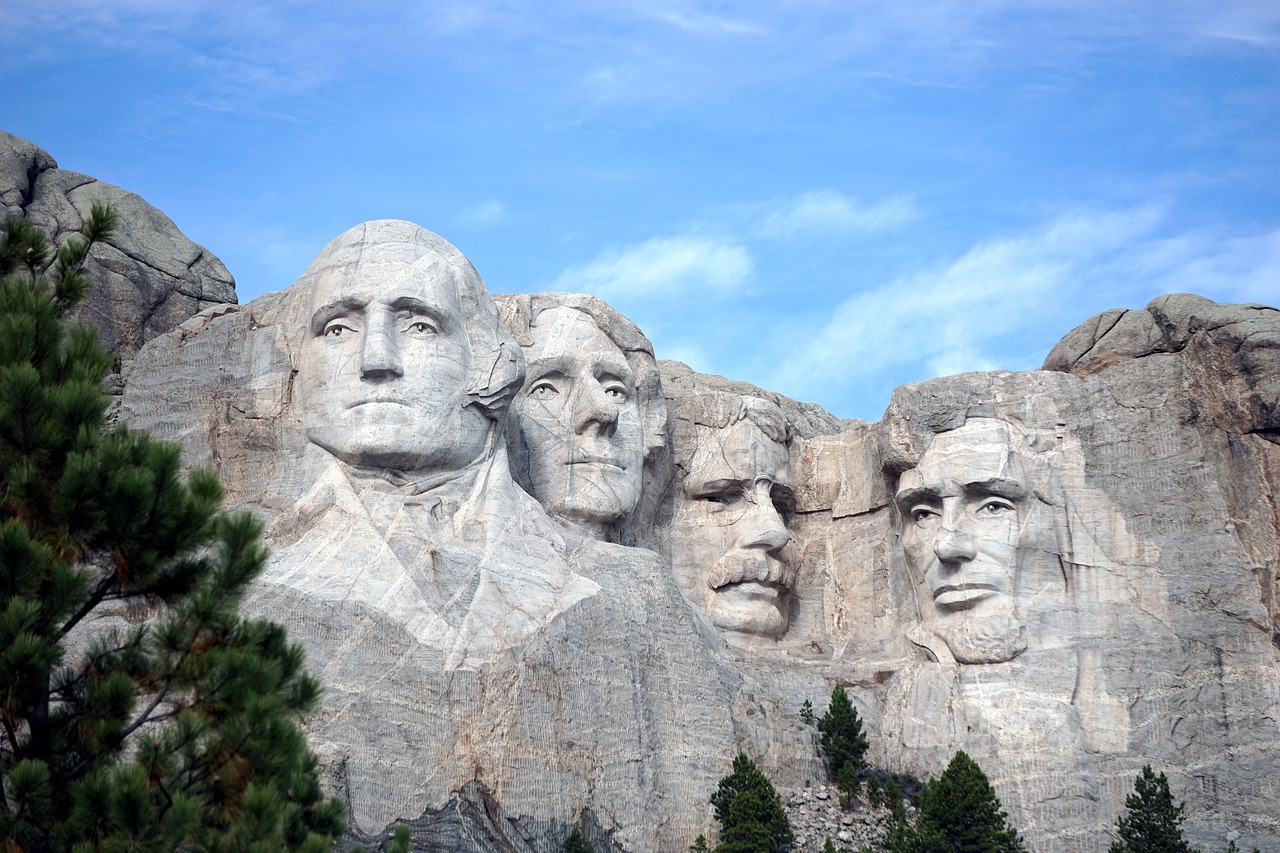 Visitors to South Dakota should never have to look at their Black Hills watches out of boredom. No matter where you travel in the state, there is a wealth of interesting things to see and do. Some are educational, some are purely fun, and many are a mix between the two. While you're seeing the obligatory sites on your South Dakota vacation, e.g., Mount Rushmore and Badlands National Park, take some time to step off the beaten path and see one of the following attractions.
1. Porter Sculpture Park
The Midwest has a reputation for large, kitschy sculptures of animals, and South Dakota certainly has its fair share. There's the World's Largest Pheasant in Huron, the Giant Prairie Dog near the Badlands, and the 80-foot Wall Drug Dinosaur. Traveling east from Sioux Falls on Interstate 90, you'll see a giant bull's head seemingly rising up from the prairie. The bull's head is a featured exhibit at Porter Sculpture Park but is actually one of over 50 sculptures welded together from scrap metal by farmer-turned-artist Wayne Porter. The Sculpture Park is openly seasonally, and new pieces are frequently added.
2. Sanford Underground Research Facility
The Homestake Gold Mine in the Black Hills town of Lead (pronounced "leed") was one of the largest in the world before it closed in 2002. The extensive underground tunnels were deemed an ideal location for physics research probing into the secrets of space. With help from a charitable donation, the Sanford Underground Research Facility opened in 2006. While access to the facility itself is restricted, there is a visitor's center that relates the history of the mine as well as giving visitors an idea of the research being performed and why the defunct mine was such an ideal location to set up the facility.
3. Pioneer Auto Show
As implied by the name, the Pioneer Auto Show in Murdo is home to over 300 vintage vehicles, including some featured in popular movies and television shows. However, don't be too quick to dismiss this attraction if you're not interested in cars. The auto exhibits are only the beginning, and this attraction boasts an eclectic collection of nostalgic Americana sure to appeal to every interest.
4. Mitchell Corn Palace
Have you ever heard the expression that it's what on the inside that counts? The opposite is true at the World's Only Corn Palace in Mitchell. Most of the interior is devoted to a community arena and gift shop, but the real attraction is the outside. Every year, the exterior walls of the Corn Palace are decorated with a new mural made entirely of corn kernels, cobs, and husks. You'll be surprised by how detailed these can be.