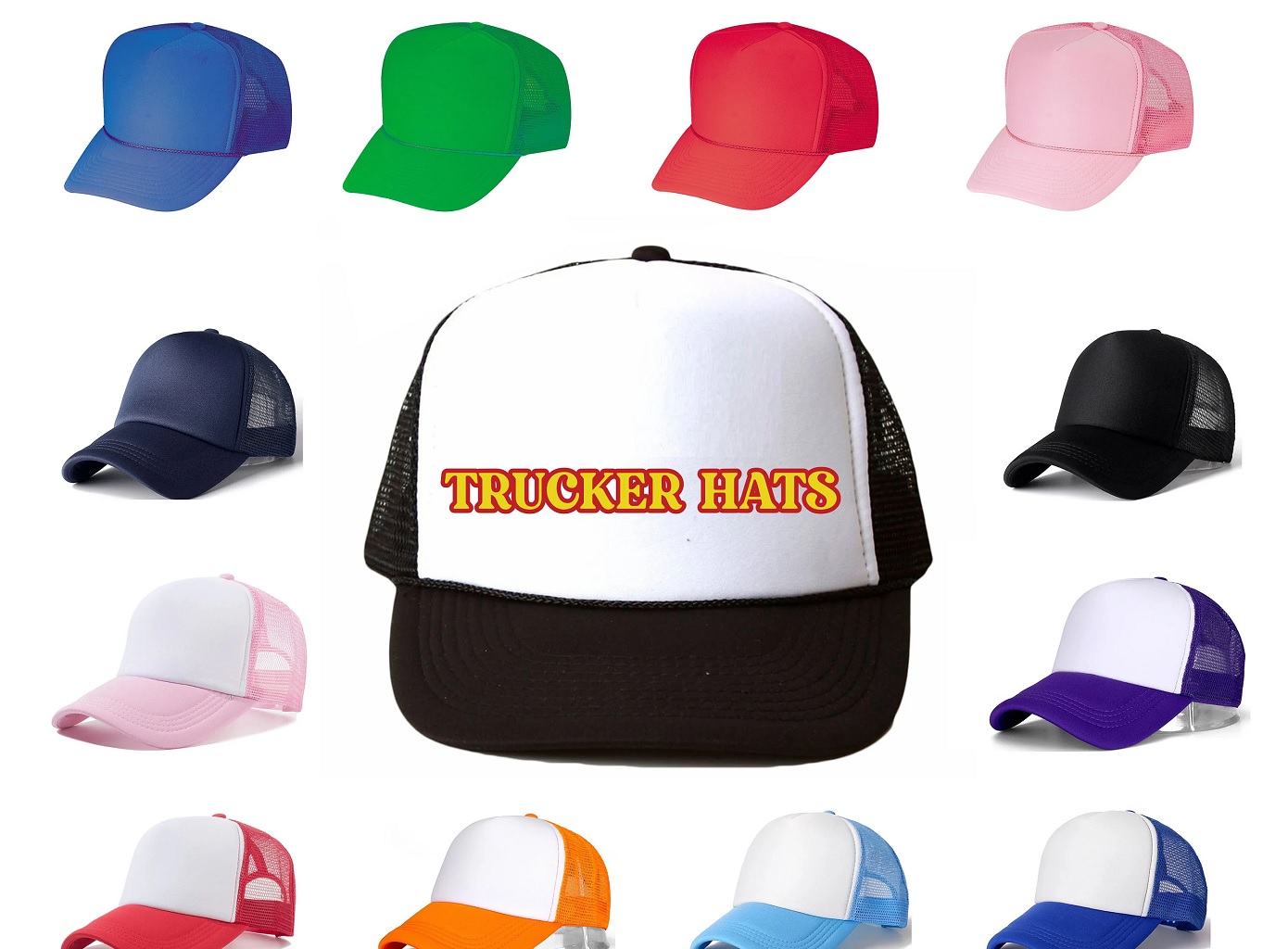 The trucker hat is an enduring piece of American fashion that traces its history back decades. It's a hat that's been in widespread use for nearly as long as it has existed and the Richardson 112 Hat is the most popular style of this popular hat. The trucker hat traces its origins to rural communities and the people who work there. Originally handed out to farmers by businesses who operated in those industries. Trucker hats served not only as a gift but also as an advertisement, as the companies who handed out these hats would ensure their company logos were prominently displayed. The design of the hat also made them suitable for strenuous outdoor activity.
Continued Popularity
The trucker hat has maintained its popularity to this day and if you need to buy Richardson hats in bulk you can easily customize an order to fit your specific needs. There are many reasons these types of hats have remained in such widespread use.
Variety:a trucker hat can be anything you need it to be. You can pick the fabric, colors, overall design, and logo placement. You can have hats made for your company, a club, or a sports club. These are all very different uses and trucker hats are suitable for all of them.
Easy To Wear:trucker hats go well with various types of clothing. You can easily match colors and materials to match your sense of style. They also don't require much work to wear simply keep them clean and wear them when you need them. Also, trucker hats are not just for men, they are also worn by women, making them a diverse and practical accessory.
Suitable For Everyone: while some types of clothing and accessories are only suitable for certain environments or locations, trucker hats are universal. They are worn by everyone from the rural country to the large city. From the east to the west, these hats are owned by people from all walks of life all over the nation.
Wearing Your Hat
Another advantage of trucker hats is there are several ways to wear them to fit your sense of style.
Front Facing:this is the most traditional way to wear a trucker hat and is the way the hats were designed to be worn. Proving shade over the eyes and breathability in the back keeps you comfortable when out and about.
Backward:wearing your trucker hat backward communicates a more youthful and rebellious image. The backward hat is often associated with college-aged people and skaters, just to name a few. If you want to make a more stylish statement instead of practicality, wearing your hat backwards is one way to do that.
Final Thoughts
Few pieces of clothing have had the enduring popularity of the trucker hat. This versatile accessory is found in nearly all parts of the country, serving as the favorite style of hat for people in a nearly never ending assortment of professions and hobbies. No matter if you need hats for a weekend sports league or hats for your job, the trucker hat can provide exactly what you're looking for.