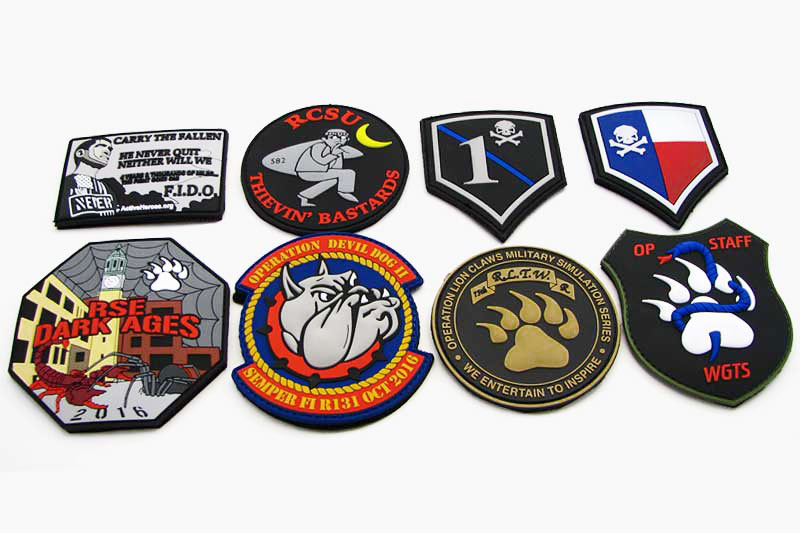 Traditional patches were attached to goods, accessories, clothes, flags, and uniforms. PVC patches replace these traditional patches; they are trendy, accentuate your style game, add originality to your accessories, build morale and build your brand. Custom PVC patches are easy to clean, durable, waterproof, and flexible. They are the perfect choice for precise and detailed 2D or 3D designs. Read on to understand how PVC patches are made.
What To Consider Before Designing PVC Patch
PVC patches can be customized depending on your requirements, and before ordering one, you should specify what you want. Consider the following:
Shape – A patch could be round, oval, rectangular, or in any condition.
Size – PVC patch range from 0.5 inches up to over 15 inches. However, flag patches are 3 x 2 inches, and round patches are 3- 3.5 inches.
2D Or 3D designs – 2D patches are flat, and when cut, the edges are 90 degrees, while 3D has a sculpted look thicker than 2D with no edge, but its borders are curved. If you are unsure whether to use 2D or 3D, you can have both styles in one patch.
Borders and colors – Custom PVC patches are made in different border styles and colors. Each color change is solid with no gradients.
Backing – it allows you to attach your patches on products comfortably. PVC patch packing includes sew-on, a plain back with sewing channel, Velcro backing, adhesive backing, a button loop, and magnetic backing.
Request For a Quote
After creating the design, you want, you can get a quote from your preferred PVC patch manufacturer. The quote includes artwork as you envisioned, quantity, size, and backing.
Approve the PVC Patch Design
The manufacturer will generate digital samples of the Custom PVC patch based on your specifications and requirements. You must go through them and send them for revisions until you are satisfied.
A Metal Mold is Engraved
After approving the artwork and placing the order, a customized metal mold is placed on your patch. Since Custom PVC Patches are created according to your design, each design uses a separate metal mold. The mold is polished and smoothened to ensure the patch is smooth without grains and cracks.
The backing is applied to patches
The last stage of making custom patches is applying the backing. The backing allows your patch to attach to different things. The process requires human resources as it is manual. Backing used varies depending on how you want to use your patch. Some clients prefer adhesive backing, while others prefer Velcro backing. For example, if you use your patch once, use an adhesive backing. If you plan to fix and remove your patch, use a custom PVC patch with Velcro backing, as it is easy to remove and stick back.
View the sample of the Custom PVC Patch 
Once you view the custom patch and are satisfied, production will begin immediately. The patches are delivered to you, and you should proceed and make payments.
Conclusion
If you want to own custom PVC patches that are extra special, you can partner with a company that makes them since it is not easy to make them home from raw materials. You can give your thoughts and output throughout the process to ensure you get what you want.