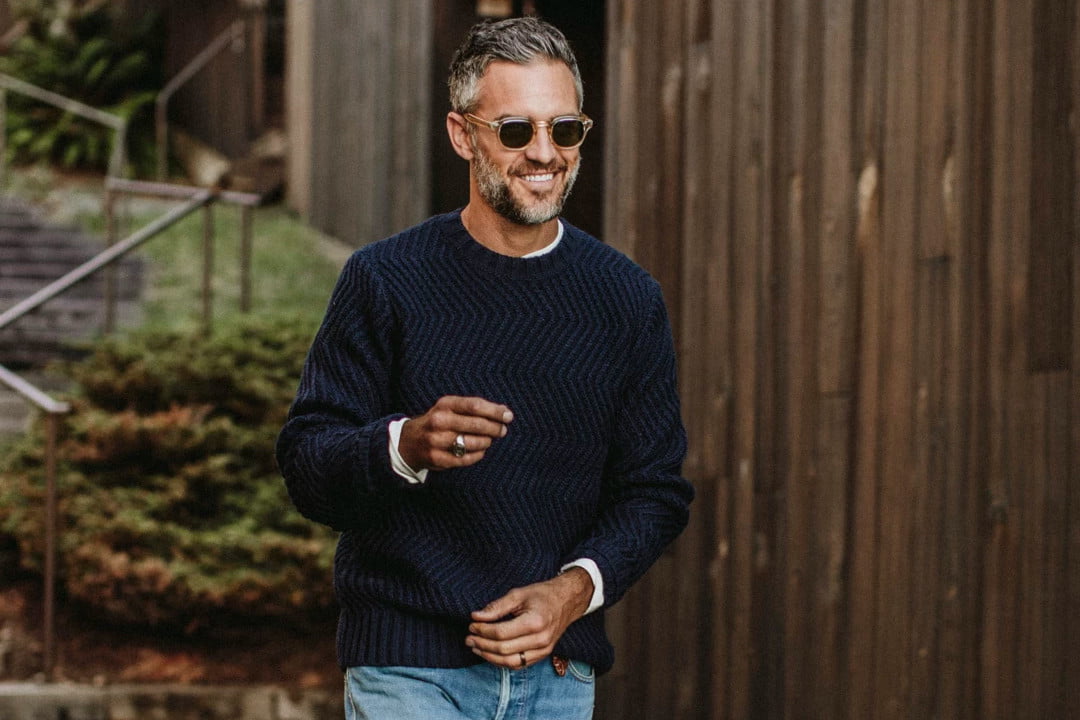 Quality and warm sweater with proper fitting and comfortable fabric is the most flattering clothing a man can wear. There are different styles, options, designs, and colors available. It adds some weight to the skinny and thin physique and gives a better look. If you buy the fitting fabric sweater, it will keep you warm in the winter season.
There are various types of mens fashion sweaters available they can choose any of them according to their personal choice. So if you are willing to buy the right sweater to enhance your style and look, you need to know about buying guide.
Different types of sweater fabric
Here is the list of various sweater types of men.
Cashmere sweaters-
Pure cashmere sweaters are likely more expensive than other options. This is because the sweater's fabric is long downy Kashmir goat hair that is pure, and the name of the fabric is relatable with this. It can cost hundreds of dollars due to its high-quality and material. This is the main reason that most people who love to wear vintage clothes always opt for cashmere sweaters, especially men.
Wool sweaters-
The oldest and most trending type of sweater for men is wool. This is the traditional favorite fabric of the majority of people. It is proven for the best quality and retains heat that gives the warm feeling in winter. That is why most men always buy wool sweaters because it is the most suitable option to kill the chilled nights of winter.
Cotton sweaters-
All other factors are being equal in this fact except the fabric. The cotton sweaters are made from pure cotton material, which is expensive because of their quality. Sometimes, most people need to wear cooler clothes starting in winter, and cotton sweaters are the best option. Moreover, it can be worn directly on the skin; you will experience no irritation because of the pure fabric. This is the main reason that people love to wear cotton sweaters.
Moving further, the above-stated points are the types of sweaters you can buy. The list is not this short, and a wide range of options is available. People can explore online stores and find different types of fabric and designs in sweater fashion, especially for males.
Why choose vintage sweater designs for men?
Ultimately, Vintage clothing men are currently famous worldwide because of their attractive designs. Good and high-quality fabric is also the main reason most people choose to buy clothes. When it comes to purchasing a sweater for the winter season, the male always chooses vintage clothing. It is the finest choice available at a less expensive cost.
Not only this, to buy the right collection, users can opt for the online store. All you need is to search for the right online shopping store and find the best vintage clothing piece for your closet. Before buying vintage clothing, you need to gather complete knowledge about vintage designs and various fabrics.