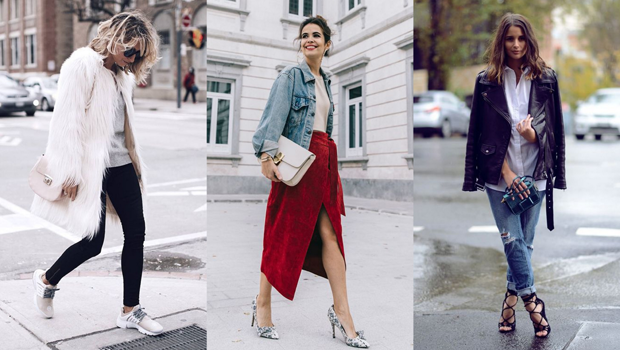 A lot of women dream of filling their closets with fabulous outfits. However, most of them don't know where to start. And that's perfectly understandable. Without proper guidance and basic fashion and styling knowledge, it can be difficult to figure out what items you should buy. Check out the list of fashion essentials in the next few sections.
A few pairs of denim jeans
Denim jeans are among the most common items you'd find in a woman's closet. That's because they're super easy to mix and match. You can pair them with a tee-shirt as well as a blouse. Denim jeans also look quite well with running shoes, sandals, boots, and sneakers.
Plain tank tops
Love to do layering? Tank tops should be among the types of clothing you have in your wardrobe. Invest in different colors including white, gray, peach, black and pink. These come handy when the weather gets a bit cold. You can wear them under your sweatshirt or jacket. During summer, you can wear them with a tunic or cardigan.
Dresses of various lengths
Dresses are always a nice addition to any woman's collection of clothes. Dresses come in all shapes, sizes, and lengths. If you like wearing dresses then you should check out this online boutique. They provide modest dresses and styles that allow a more modest look. Especially if you're not keen on revealing the shape of your body, then you can wear these stylish options. There are other types you can choose from including bodycon, wrap, and A-line dress.
A stunning blazer
A blazer can be very useful when you go to fancy events or formal meetings. You can wear your blazer on top of your blouse, dress shirt, or even a formal gown. Make sure to buy a blazer that can last for years! Also, if you can, go for a neutral-colored blazer. These are easier to pair with the rest of the things you have.
Multi-purpose leggings
Thousands of celebrities have been seen going out of their homes in leggings. This is because leggings are quite comfy to wear. The stretchy and breathable material will allow you to walk, work out and run around without a problem. You can match these with your favorite workout top or perhaps a tank top and a hoodie.
Silk blouse
When you head out for a picnic or for a usual workday, a silk blouse can be a good top to wear. It's super comfy so you don't need to worry about feeling stuffed after a long day. You also get to mix and match them with a variety of accessories.
White or black tees
There will be plenty of days when you don't want to go extra. When those days come, you need to have a go-to outfit such as a plain black or white tee. To add a bit of charm to a simple outfit, you can wear a brooch or add a multi-layered necklace. Then you can complete the look with a pair of denim shorts and sneakers.
A beautiful trench coat
When the weather gets too chilly, you will definitely need a trench coat. Pick one made from excellent materials so you can use them for as long as you want. You should also buy one that features a neutral design. This way you won't have a hard time pairing it with the rest of the clothes you wear.
A leather jacket
Leather has a very unique and cool charm. That's why it's absolutely a must to have one included in your stash of clothes. While there are many leather products you can use, jackets are the most perfect item you should spend your money on. They might be expensive, but they're totally worth your money.
What are you waiting for? Start adding the items above to your wardrobe! Which ones so far are your top picks and which ones do you see yourself wearing on a regular basis?