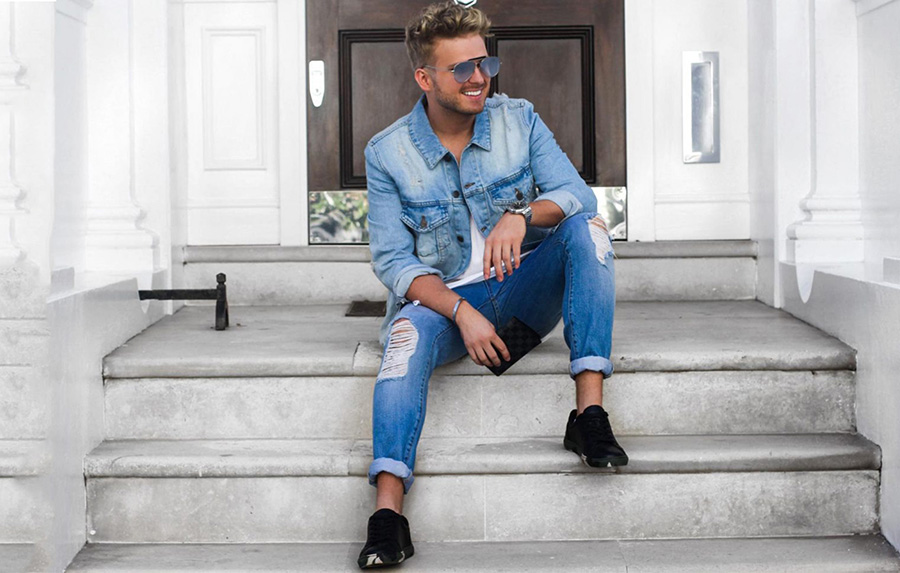 Denim is the most common outfit of every wardrobe, whether it is of a girl or a boy. We could not think of a cool dress that is not paired with the right set of denim. An individual can find a variety of denim and can also get a huge color choice in it. But the most important thing is to style your denim in the right way to get that desired appealing look. Denim and retro clothing cheap can give you a suitable look for clubbing if paired correctly.
Check Out The Different Kinds Of Men's Denim And Best Pairs With Them-
Most of the man who priorities a simple and comfortable look usually chooses slim jeans. You can choose skinny jeans or loose jeans according to your body type and your preferences. This denim gives you several advantages, such as they can easily highlight the counter of your legs. Apart from this, you can pair them with polo shirts, t-shirts, and round-neck t-shirts. However, the skinny Jean option available in the slim jeans category can be a little uncomfortable for men with large thighs and calves. Therefore it is suitable for them to choose a size bigger.
These are the simple straight-fitting jeans and also the most comfortable type of jeans in menswear. They give a feeling of mens denim trousers as they are loose-fitted but give a great look on a healthy man. You can wear them with denim jackets or T-shirts of loose-fitting for getting the coolest and casual look. Some men even try pairing them with loose-fitted denim shirts, which also give a funky look. Try white or brown high neck shoes under your straight jeans to show off the ankle cuts of the Jean.
Jeans are best suited for tall and slim people, as they can show the shape of their legs and calves. Skinny jeans are usually recommended for slim people only; men with a larger body frame should avoid wearing them. Whenever you are purchasing a skinny Jean, make sure that the clothes are extra stretchable so that you can remain comfortable. The best pair of skinny jeans is buttoned-up shirts, plain white T-shirts, and high neck boots. Avoid casually wearing them, as they don't go perfectly in that appearance.
These are the denim, also known as raw denim because they are not finished at the edges. They are also known as self-finished pieces of fabric as they do not require any additional finishing at the hem or bias tape. Due to their neat appearance and quality clothing, they are quite expensive as compared to other denim. These are the most versatile kind of denim. Therefore, you can easily pair them with any kind of top. Their best pair with denim jackets, black t-shirts, and blazers. They can give a casual look if paired with the right casual shirt and blazer.