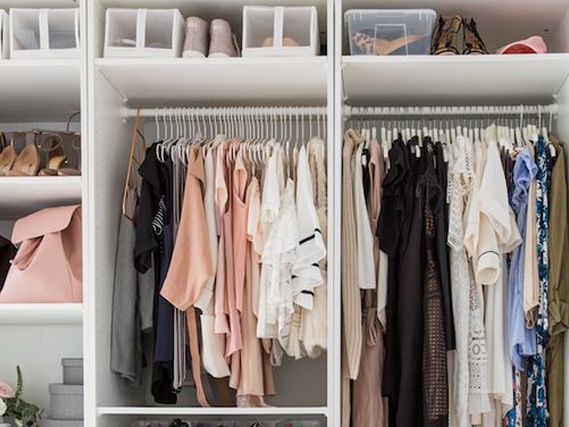 Are you looking for ways to revamp your tired old wardrobe? It's a healthy practice to change up your wardrobe every so often so you can get a fresh new feel. This doesn't mean that you have to throw out some of your old favorite duds, but it helps to replace a few key pieces of clothing at regular intervals so you can stay in style and look great.
Get New Accessories
Oftentimes, accessories are what really make an outfit. Using accessories to jazz up old clothes is a tradition people have been performing for decades. To make your favorite pair of jeans look jazzy, you could get some new western belt buckles for your old belts. Adding a bit of flair to something you already love keeps you comfortable and lets you be fashionable at the same time. A shiny new belt buckle centers your outfit and will help you sparkle and look fantastic.
Wear a Different Color Shirt
If you notice that you have many shirts that are all the same color in your closet, you might want to throw a wrench in the gears and break out with a new color altogether. Try something bright and sunny if you are used to wearing only dark colors. People will notice you more when you wear something bright and out-of-the-ordinary, and this may end up making you feel better about yourself too. Try wearing a shirt with a catchy positive slogan to spread good energy among the people around you.
Buy Some New Shoes
Nothing is greater than sporting a brand-new pair of shoes. New shoes make you feel better about yourself, too. If it's been a while since you've been shopping, treat yourself with a trip to the shoe store. Try on some styles that you normally wouldn't wear just to see how they look. Getting a fresh pair of sneakers can brighten up any casual outfit. Shoes are also great conversation starters, and they might be a helpful way to draw up a chat with chums at work. You can get shoes to coordinate your new bright shirt, and this will really help you get noticed.
By getting a couple of new pieces, you can help your whole wardrobe have a new feel. Thinking outside of the box when it comes to fashion can help you discover new trends. It never hurts to treat yourself to new things!