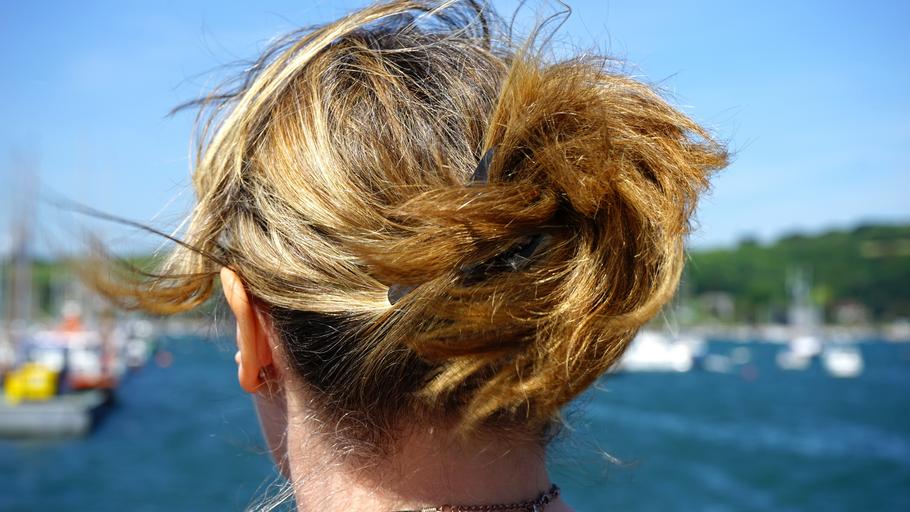 There's something really fun and exciting about a short hairdo. For starters, they are easily manageable and perfect to get away with during summers. And as shoulder-grazing hair already looks stunning, it doesn't hurt to go the extra mile and colour it, right? Sounds exciting, doesn't it! Hence, today we have queued seven alluring and long-lasting hair colouring ideas that would look impeccable on your short tresses.
1)  Dark Brown With Babylights
Dark brown is one the best hair colours to compliment Indian skin tone. When you pair it with baby lights, it further defines your hair. Likewise, it looks graceful and natural when your hair starts to grow out. So, if you are looking for a natural, sun-kissed hue, then this hair colour can be your ideal pick.
2)  Ash Grey
Many people consider ash grey to be the colour of the elderly. You need to get over this thought because ash grey is here to stay! This long-lasting hair colour looks exceptionally beautiful on a pixie haircut. Additionally, it makes you look and feel confident. If you are a woman with a bold personality, we highly recommend you to dip your tresses in this hue.
3)  Rusty Brunette
Dark, rich brown paired with rusty reds is definitely a match made in heaven. This is one of the best hair colour duos that adds definition and structure to your short hair.
4)  Steel Blue Ombré
Got a really bold and artistic personality? Then, try this blue hair colour with soft hints of steel grey. It will make you look youthful and fun, like Elsa from the movie 'Frozen '.
5)  Mahogany Dip
If you have dark black hair colour then a mahogany red is your way to go! Mahogany red hair colour is one such colour that blends gracefully with your natural colour. It makes your short hair look so regal and classy that a trail of compliments are bound to follow you.
6)  Honey Blonde Balayage
This combination of honey blonde looks impeccable on a short hairdo. The shades add depth and dimension to your hair. It is perfect for those who want a natural-looking and long-lasting hair colour that can be easily styled and re-touched.
7)  Rose Gold
The rose gold hair colour is quite a versatile and eclectic shade of our times. It brings a beautiful blend of red, pink, and blonde shades that complement all skin tones. If you want to experiment without going all out, then we recommend opting for a reverse ombre effect in rose gold.
Aren't these hair colours super-enticing? So, don't contemplate any further. Simply grab the best hair colouring products and give yourself a new, fresh look. Also, make sure to use professional hair products that will protect your hair colour from any external damage. On that note, go and steal the limelight with your vibrant tresses. Now!
Is this a reference to the movie? Shouldn't it a Proper noun?