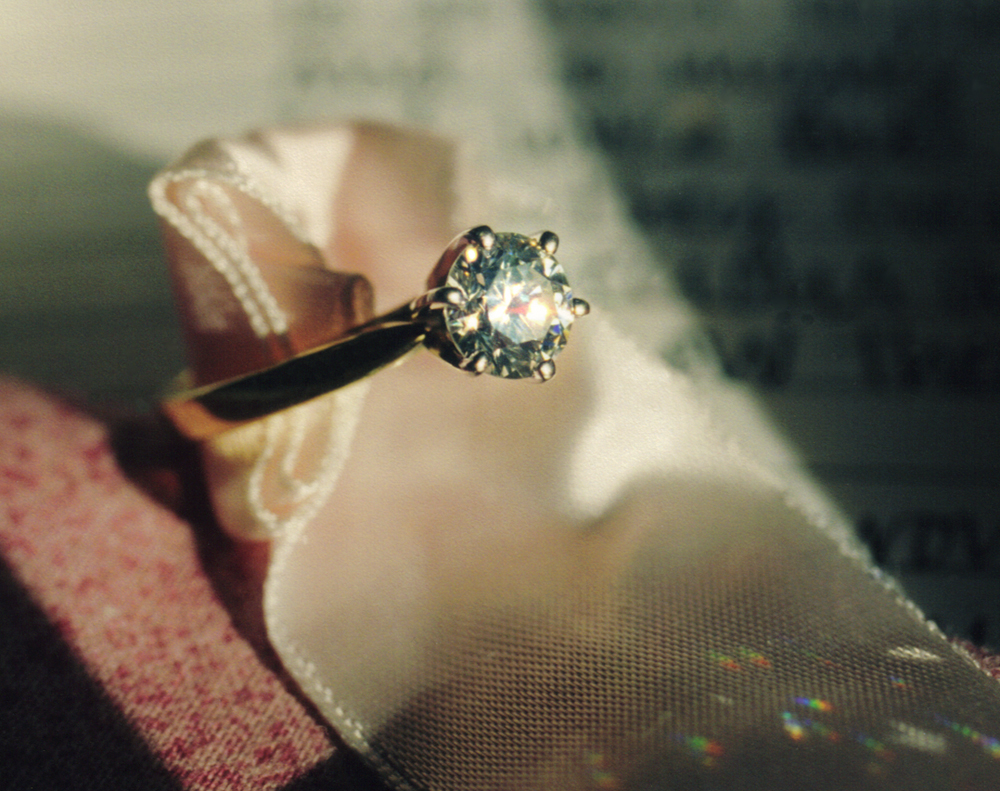 Your diamond jewellery will probably be your most expensive purchase. And since diamonds are certainly forever and last for ages, there are certain things that you keep in mind bore investing in diamond jewellery. And it's not just money that you need to think of.
Read on to know more about things to look out for while buying diamond jewellery:
The 4C's i.e. cut, clarity, colour, and carat are the most important factors that decide not only the value of the diamonds in your jewellery, but also how lustrous and beautiful it will look. Diamonds that are cut to perfection are colourless, flawless, and the largest are the most valued. Out of these, size is the only factor that you can choose on the basis of your preference and budget. The others are essential to buy the best quality diamonds.
Your personal taste and style will decide whether you want the metal in your jewellery to be the classic gold or silver or the more trendy platinum or rose gold. At times people buy period pieces that would be handed down generations. This will also help you in choosing the classier signature pieces that are chunkier or the ones that are more in vogue now. These include diamond nose pins, stackable rings, layered necklaces, ear cuffs, etc.
Is the jewellery authentic?
Since your diamond jewellery is a purchase for life, it needs to be pure and authentic. You should look for the Government's BIS (Bureau of Indian Standards) hallmark and 24 KT or 22 KT logos on the jewellery. For the authenticity of the diamonds, you should look for the 4C's.
Do you understand the making charges?
It is always good to know how your jewellery is priced. The price of your jewellery includes several components like the price of the metal and diamonds, making charges, and GST. Out of all these, the making charges contribute the most to your bill after prices that may be included at a flat rate or a certain percentage of the weight of the jewellery. You can always bargain on if you don't want to pay extra money as making charges.
Before investing in diamond jewellery, you should do a quick assessment of how often would you be wearing your jewellery. Would it be a part of your office ensemble, special occasions, or on casual movie outings or dinner dates? This will decide your style and hence your budget. Your office jewellery should be minimalist, subtle, and yet stylish and can include chic diamond ring designs, sleek bracelets, etc. For more casual occasions, you can opt for drop earrings, stacked midi rings, layered chains, geometric pendants, etc. For special occasions, you can pick up more traditional styles of headwear, bangles, necklaces, etc.
Buying jewellery from a jeweller, whether online or a physical shop, is necessary to ensure that you understand your purchase well. More and more jewellers are now happy to answer the questions of their customers about various certifications, return and buyback policies, etc. Your jewellery seller must be professional, knowledgeable, and flexible. This will help you later on in resizing the jewellery, its repair, cleaning, etc.
So now that you know the things that you need to get right before investing in your personal pieces that will express your style, confidence, and a love for finer things for a long time to come. It is important to remember that you are unique and so should be your jewellery. You should figure out your own style instead of getting swayed by popular trends.