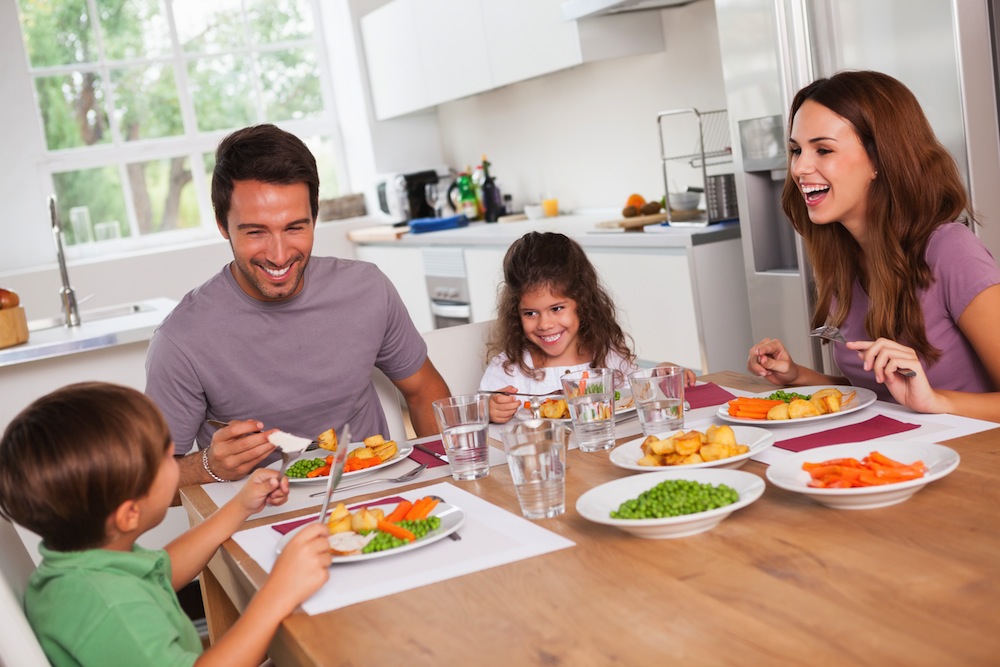 Eating nutritious foodstuffs is extremely important at every age. For kids, a healthy diet with the right serving will ensure proper development and growth. As you grow older, you have to eat healthy food to ward off every health problem and provide your body with energy throughout the day.
For caretakers, parents, and spouses, keeping your loved ones healthy is undoubtedly a full-time job. If you have always been a fanatic of 'Eat This, Not That' for a long time now, you probably know how proper nutrition is important for your family. As long as you are armed with the best diet and nutrition tips, helping your family stick to a healthy habit will be an easy task. Some of the tips you can put into good use are:
Make Meals Fun
With many distractions, family members now have a hard time spending quality time at their dining table. This, in turn, makes families less connected to another and may spell more misunderstandings and arguments in the end.
If you need a way to make mealtime enjoyable, you consider getting your family involved. To make it even more fun, you can put on chef wear, like an apron, and record the session. You may also be more creative by trying fresh recipes rather than reheating already-cooked foodstuffs. Your recipe does not have to be complicated. Make it simple by borrowing new ideas on the internet.
Stock up Healthy Foodstuffs
With the global pandemic and economic stressors, most people try to maintain healthy habits while watching their expenses. Among the areas where you may support your immune system to eat, choose your diet wisely, and learn how to stock up food properly. If you aim to have a lot of lean meats, fruits, and veggies that come without packaging, ensure you keep your refrigerators at around 40° F. You should also move the foodstuffs, which spoils fast, to the front where you may easily see them.
Beyond that, you can stock up your pantry with canned or dried beans. Legumes and beans are shelf-stable and are packed with fiber and protein to keep your family full and healthy.
Other foodstuffs you can stock up your kitchen with include:
Root vegetables
Onions and garlic
Canned salmon and tuna
Rice and whole grains
Prepare Family Meals
Family meals or dinner is a perfect way to motivate every family to share time together. It can also be a time for your kids to learn new foodstuffs and an opportunity for teenagers to share their concerns.
However, for you to achieve all these, you need a meal plan. Taking enough time to plan basic and simple meal plans can save you money and relieve stress off your shoulders. Coming up with a great meal plan may be simple. Although it may require time, it can help you note your family's schedule and list the healthy foodstuffs you need in the kitchen.
Final Thoughts!
Too much screen time in adolescence and childhood is linked to poor fitness, high cholesterol level, and obesity. However, there are some ways you may consider to reduce screen time without a lot of protests, like getting them involved in a healthy eating habit. Eating healthy foodstuffs does not really have to involve a lot of lifestyle changes. Just minor adjustments, including making meals fun and stocking up your food, may have a huge impact on your family.