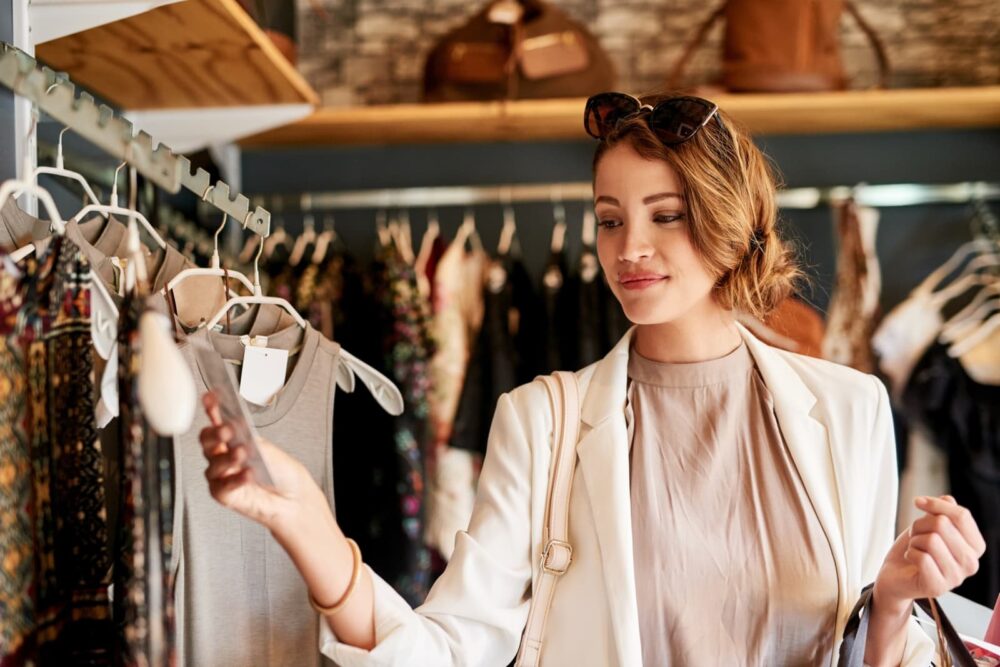 Even if your wardrobe has devolved into sweats and flip flops there are still times where you want to look your best. Stay cost-conscious and stylish at the same time with easy to follow shopping tips.
Shop Online
Many stores have huge clearance deals on their websites. Buying your office button-ups and dresses online is convenient and saves you a trip to the store. Online shopping often offers more size options as well as saving you money on a trip to the tailor.
Sell Your Old Clothes
Make money listing your threads through an online service or selling to a consignment shop. You'll be cleaning out your closet and making room for new duds at the same time! Consignment stores will pay once the item sells, taking a cut. Other clothing stores may offer to buy the clothing on the spot with a larger cut. If you want the full profit and you're willing to deal with potential buyers yourself selling on Craigslist or Facebook is a good option.
Trade With Friends
Host a socially distanced outdoor clothing swap and upgrade your wardrobe for free. Supply hand sanitizer and masks to keep everyone safe and have fun picking out your next look.
Curate the Classics
Avoid frequent wardrobe updates by ignoring of-the-moment trends and stocking up on timeless items. A basic black dress and a great pair of jeans can last a lifetime.
Take Care
Speaking of lasting a lifetime, make sure your clothes aren't meeting an early demise in your washing machine. Follow care instructions on the label and keep them out of the dryer whenever possible. Fabric softeners may smell great but can shorten the lifespan of some items.
Ignore Labels
Do this literally and figuratively. Generic brands can save you tons of cash but so can shopping the men's or kid's department for basics like sweatshirts.
Shop Your Reality
If you love it but it doesn't fit, put it back. Buying clothes that are too tight or ill-fitting is a recipe for disappointment. Love the body you're in and the way you look now.
Be Skeptical of Outlet Malls
While most people assume they're getting a good deal on a store's overstocked merchandise, up to 90 percent of the clothes stores are stocking were manufactured at a lower quality specifically for the outlet.
Saving money never goes out of style. Keep things fresh and affordable by shopping online and keeping it simple.
Online clothing stores also provide a wide range of options for customers who want to shop women's jeans that are trendy or unique.