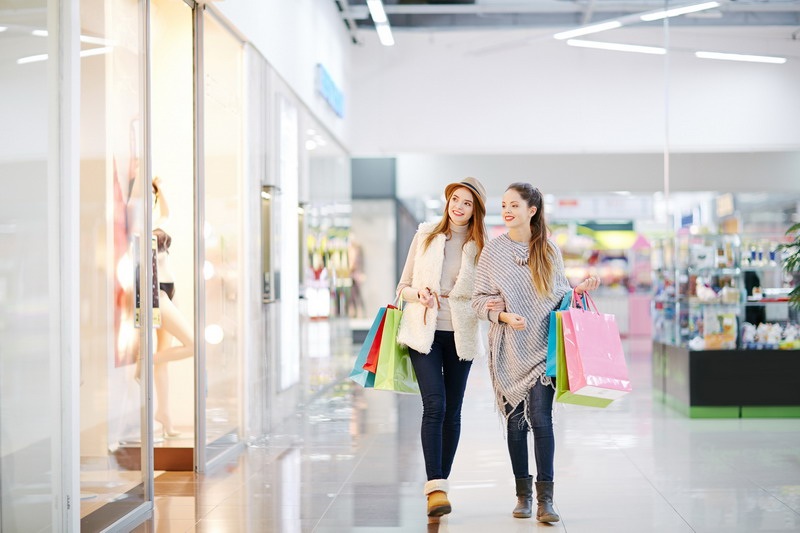 With the summer almost at an end for many of us (at the time of this writing), thoughts might be turning to Halloween, Thanksgiving, and Christmas. However, despite that, many shoppers are not too pleased to see Christmas decorations already appearing at department stores such as Macy's.
The famous retailer has already decorated its Newport Centre Mall in Jersey City and says that it uses this store as a test-run before decorating its other stores. And while there are many who would love to see Christmas decorations at any time of the year, there are others who think September is just a little bit too early!
Trialing the Look
A spokesperson for Macy's said, "We use Newport Centre as an early model for what Macy's will look like during the holiday season so we can make final refinements before cascading to all stores. It takes a while to get 640 stores across the country set with holiday decorations, and we aim to have festive décor and merchandise available for our customers when the holiday season begins."
Social media users are not impressed though, with some people aghast at seeing the winter decorations in place as 'it's still beach season' and we haven't even had Halloween yet. But as the megastore did the same last year, it doesn't seem as though it caused too much of an issue.
Free Same-Day Delivery
What Macy's customers might be excited about however is the fact that the company have announced they are rolling out a free same-day delivery service in certain markets from October 1. The pilot scheme is being trialed in time for the Christmas holiday season and will be available in 30 cities on orders over $75.
If you are a regular Macy's shopper, you might be thinking to yourself that Macy's already offer same-day delivery, but the service that was first introduced in 2017 included a fee of $8. Now shoppers have the chance to forego this fee by spending $75.
So you could now be getting your delivery free from Macy's on the same day that you make a purchase, and if you hit a cashback website such as RebatesMe before making a purchase, you could be eligible for Macy's cashback too! It's a win-win situation.
How to Get Free Delivery
As mentioned already, the free same-day delivery service will only be available in certain markets. Orders that are placed before noon on Monday-Saturday or before 10a.m. on Sunday will arrive at your home the same day.
How to Get Macy's Cashback
As if free same-day delivery and a fantastic range of products wasn't enough reason to shop at Macy's, customers can also benefit financially when they purchase. By signing up to a reputable cashback website, you could begin earning money back on your purchases from Macy's as well as other well-known retailers.
RebatesMe states that all customers have to do is sign up with a website such as their own and remember to use it to take them to their desired retailer. Once they do this, a cookie trail will enable the cashback website to track the purchase and make the necessary payment.
Too Early or Not?
But let's get back to the main topic of this blog post, namely whether it is too early for Christmas decorations. Well, in the end it really is a matter of preference, with some people absolutely loving the festive cheer and sparkle everywhere they look, no matter what time of year while for others, there is a time and place for such decorations, with September certainly not being the right time! Some might say that no decorations should appear until at least November. What do you think?