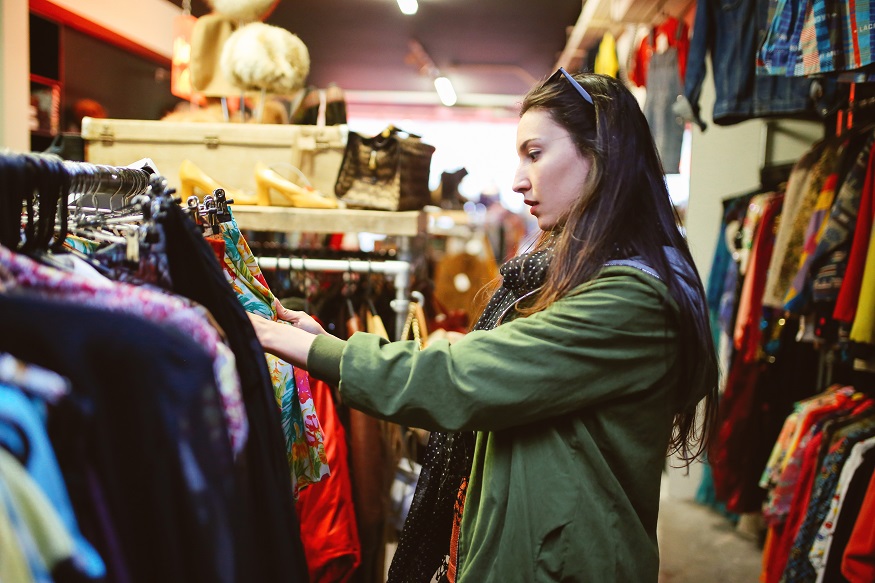 Vintage clothing has emerged as a popular choice in the current fashion industry around the world. It is a term used to refer to old clothing styles ranging from 20-year old to 100-year old. The current trend is shopping LA Vintage clothing reflecting the trends that made an impact in the era they represented. Shopping for vintage, fashionable clothing is an excellent way of finding unique styles. One cannot predict the styles and trends that get discovered in the process.
Where to buy vintage clothes?
One can buy vintage clothing from the following mentioned places.
      One can get hold of high-quality vintage clothing from thrift stores. But a buyer has to dig through several items before getting hold of the right style and size.
      Vintage boutiques have a wide selection of unique vintage clothing that was a huge hit in its era. In the past few years, the increasing awareness of vintage clothing fashion has given rise to vintage boutiques in several areas.
      Consignment stores usually deal with high-end and designer shoes, handbags, costume jewelry, and even vintage clothing collections.
      A large flea market can be a great place for vintage clothing if one is lucky enough. One has to search for vintage clothes sellers to get hold of good-quality, and stylish LA Vintage pieces.
      There is a host of online stores that deal with vintage clothing from multiple sellers. One of the advantages of buying vintage clothing online is that he/she can search for particular terms and easily find the varieties.
How to shop for vintage clothes?
Shopping for vintage clothing is fun-thrilled and full of surprises. One simply needs to develop a few skills to get hold of unique and stylish vintage pieces.
Keeping an open mind
Vintage clothing stores sell only one-of-a-kind pieces, unlike the stores that sell all kinds of clothing. In case one is looking for a particular clothing item, it is better to avoid going to a vintage store. This is because he/she will fail to find it. It is always suggested to keep one's mind open and creative while shopping for vintage clothing.
Proper planning
Shopping for vintage clothing can be overwhelming. This is true when one is shopping at a large flea market or thrift store. The sellers are usually not organized, and shopping fatigue is natural while searching for the right style. One has to dig deep and flip through every piece available to get hold of the right size and style. It is better to plan out the shopping, giving time for every aspect like looking through the items, trying out in the dressing room, and so on.
Conclusion
Vintage clothing is prone to stains, rips, stuck zippers, and often missing buttons. One must look out for the flaws and thoroughly evaluate the items before purchasing. When a buyer chooses to purchase LA Vintage clothing from reputed vintage boutiques, the chances of flaws are much lesser. Some minor flaws can be fixed, while others are impossible to mend. Henceforth, one should choose vintage clothing pieces accordingly.